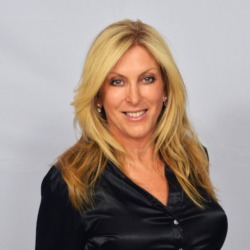 Testimonials
I was just so impressed with the level of professionalism and energy that this team displayed. Shari and Alfredo are as good as it gets!
Deborah Bottorff, Stuart Fl, left feedback 1 months ago
Shari Orland and Alfredo Ruiz did an outstanding job selling our home. They provided many services at no charge to us. These included a pre-inspection of our property, staging the house, suggestions to improve curb appeal, professional photography, drone video of subdivision, frequent open houses, constant communication, guidance every step of the way, from listing the house through closing and many small tasks too numerous to list. Thank you again, Shari and Alfredo for making this process so easy for us. Pam and Steve Michel
Pamela and Stephen Michel, Delray Beach, left feedback 3 months ago
Shari Orland's incisive analysis of the real estate market in Boca Raton, knowledge of the particular development in which my mother's condo was situated, her professional and detailed presentation about Champagne & Parisi's credentials, including their social media reach and international audience, as well as her initial suggestions for preparing the condo, "sold" me on her right at the start. The offer of a free "pre-inspection" of the electrical, plumbing, a/c systems, etc. was followed up by sensible suggestions and personal assistance with all that was needed to ready it for sale. The photo of the expansive ocean view from the balcony, which was our main selling point, showed the property to its best advantage. The advertisements with the photo - print and online - were designed and produced in a highly professional and attractive manner. A promotional video made on site (in French) was promoted in the Canadian market and resulted in almost 1,600 hits. Once the condo was on the market, Shari, along with Alfredo Ruiz, were extremely professional and helpful, communicated regularly, and explained things clearly. They were present at every showing, in some cases multiple times for the same prospective buyer, and kept me informed at all times, sharing up to the minute sales statistics in the same building/development. I'm grateful for the ease with which I was able with Shari's help to sell and close on the condo from a distance, with electronic signatures via email, etc. I had a lot of other things, personal and professional, on my plate at the same time, and the sale process - with attendant negotiations - could have been overwhelming. Instead Shari's experience and attentiveness made it one of the simplest things I had to manage along the way! The end result was a sale price with which I was happy, and a smooth process right through the closing. I highly recommend Shari to anyone looking to sell in the Boca Raton area.
Lynne Bleich Weber, Englewood, NJ, left feedback 5 months ago
More Testimonials
Featured Searches
Latest from Our Blog
News, tips and information on the
Lighthouse Point Real Estate market.
View All Posts
Lighthouse Point Market Stats
Pricing trends, average days on market,
and more, updated every day.
View All stats
What's My Home's Value?
Our professional analysis includes data
on recent sales and current market trends.
Find Out Now